Duration:
Classroom
Virtual

5 Full Days, 09:00 AM - 04:00 PM

5 days x 3 sessions daily - flexible hours

(10:00 - 12:00 & 14:00 - 16:00 & 18:00 - 20:00)
Date: Recurring - select the date based on your schedule
Location:
Cairo / Alexandria
Dubai
Virtual
Fees:
6,500 L.E. per attendee
$900 per attendee
50% discount
(65 reward points)
(32.5 reward points)
Instructor: Our qualified and experienced instructors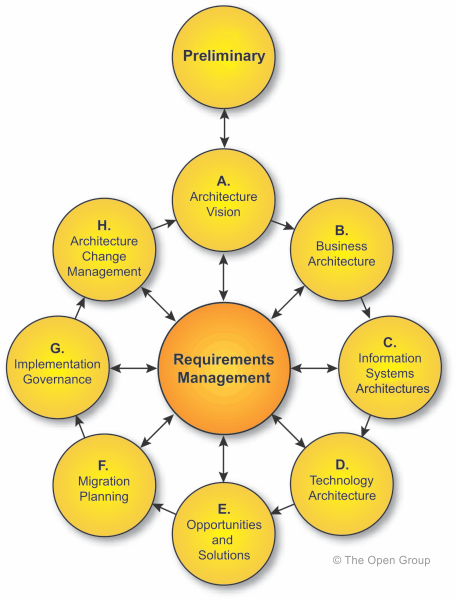 Description: This course is intended to prepare attendees for the TOGAF® certification, whether as one phase or over two phases, as it covers the complete curriculum of the TOGAF 9.2 framework. The course explains enterprise architecture concepts through the various parts of the framework and how it can be used in developing an enterprise architecture.
TOGAF certification is one of the most recognized professional certifications in demand and is of added value to professionals who acquire this certificate.
Attendees will receive handouts of the training materials. Free catering and beverages are available all day long, and free lunch meal is offered. A certificate of attendance will be issued to attendees at the end of the training.
The course covers the following topics:
Introduction
Architecture Development Method (ADM)
ADM Guidelines and Techniques
Architecture Content Framework
Enterprise Continuum and Tools
Reference Models
Architecture Capability Framework
With this training course, you get a free complimentary copy of our TOGAF Practice Exam
TOGAF® is a registered trademark of the The Open Group