Duration:
Classroom
Virtual

2 Full Days, 09:00 AM - 04:00 PM

2 days x 3 sessions daily - flexible hours

(10:00 - 12:00 & 14:00 - 16:00 & 18:00 - 20:00)
Date: Recurring - select the date based on your schedule
Location:
Cairo / Alexandria
Dubai
Virtual
Fees:
1,700 L.E. per attendee
$300 per attendee
50% discount
(17 reward points)
(8.5 reward points)
Instructor: Our qualified and experienced instructors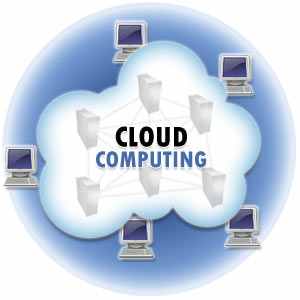 Description: This training course is aimed at introducing cloud computing concepts and practices to a general audience. It will benefit both IT specialized professionals, and business people alike. It will help attendees understand what is cloud computing as a technology and service provision means, and how to benefit from the available applications in their business conduct.
Attendees will receive handouts of the training materials. Free catering and beverages are available all day long. A certificate of attendance will be issued to attendees at the end of the training.
The course outline is as follows:
Introduction

What is cloud computing?
Examples of cloud computing providers
Examples of cloud computing services available

Cloud Computing Concepts

IaaS
PaaS
SaaS
Cloud Types (private, public, hybrid)
SOA
Virtualization

Benefits of Cloud Computing

Strategies for choosing cloud-based computing solutions
Business case & ROI

Risks and issues of Cloud Computing

Security and privacy considerations
Bypassing the IT function and ITSM challenges
BYOD

Cloud Architecture - technical brief

OpenStack Community and Platform

Internet of Things (IoT) and its applications
Green IT
Hands-on practice case study (Amazon EC2®)
Note: This is not a certificate preparation course
The OneWayForward Inc. is a Registered Partner of Amazon Web Services (AWS)
Accredited AWS Business Professional & Accredited AWS Technical Professional
Amazon EC2® is a registered trademark of Amazon Web Services LLC.